Welcome to the Church of Christ the Cornerstone where five denominations work together, sharing the same space and a commitment to serve the people of Milton Keynes. We are a diverse community discovering and growing in the Christian faith. We experience God's love and are challenged to live that love and share it with the wider community.
The Church and Chapel are open seven days a week for private prayer and public worship.
---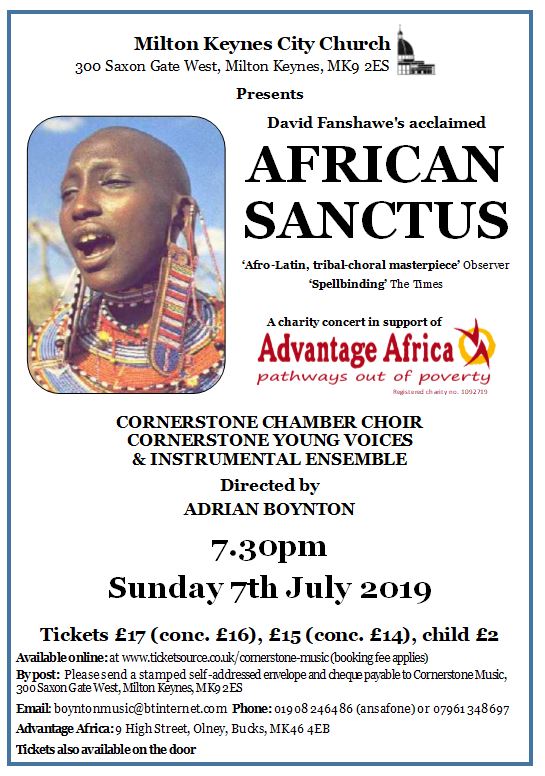 A charity concert in support of Advantage Africa (www.advantageafrica.org) David Fanshaw's acclaimed African Sanctus Performed by: Cornerstone Chamber ChoirCornerstone Young Voices& Instrumental Ensemble Directed by Adrian Boynton Tickets available in Cornerstone Church after Sunday-morning services or by by post: please send a stamped self-addressed envelope and cheque payable to Cornerstone Music, 300 Saxon Gate West, Milton...
0 comments