Mothering Sunday 22 March 2020
Prayer of the Week
Christ our Lord, you understand perfectly the joys of an earthly home and a mother.
Please accept our gratitude for all the love we have received in our homes
and especially from our mothers who gave birth to us and nurtured us.
Hear our prayers for mothers everywhere, that they may never lose heart
nor ever be taken for granted, but receive from their children
the honour and love you showed to your mother, Mary, even as you suffered on the cross.
Amen
Introduction and Psalm
Bible readings
Romans 16: 1–16
Personal Greetings
1 I commend to you our sister Phoebe, a deacon of the church in Cenchreae. 2 I ask you to receive her in the Lord in a way worthy of his people and to give her any help she may need from you, for she has been the benefactor of many people, including me.
3 Greet Priscilla and Aquila, my fellow workers in Christ Jesus. 4 They risked their lives for me. Not only I but all the churches of the Gentiles are grateful to them.
5 Greet also the church that meets at their house.
Greet my dear friend Epenetus, who was the first convert to Christ in the province of Asia.
6 Greet Mary, who worked very hard for you.
7Greet Andronicus and Junia, my fellow Jews who have been in prison with me. They are outstanding among the apostles, and they were in Christ before I was.
8 Greet Ampliatus, my dear friend in the Lord.
9 Greet Urbanus, our fellow worker in Christ, and my dear friend Stachys.
10 Greet Apelles, whose fidelity to Christ has stood the test.
Greet those who belong to the household of Aristobulus.
11 Greet Herodion, my fellow Jew.
Greet those in the household of Narcissus who are in the Lord.
12 Greet Tryphena and Tryphosa, those women who work hard in the Lord.
Greet my dear friend Persis, another woman who has worked very hard in the Lord.
13 Greet Rufus, chosen in the Lord, and his mother, who has been a mother to me, too.
14 Greet Asyncritus, Phlegon, Hermes, Patrobas, Hermas and the other brothers and sisters with them.
15 Greet Philologus, Julia, Nereus and his sister, and Olympas and all the Lord's people who are with them.
16 Greet one another with a holy kiss.
All the churches of Christ send greetings.
NIV®
Matthew 20: 20–23
A mother's request
20 Then the mother of Zebedee's sons came to Jesus with her sons and, kneeling down, asked a favour of him.
21 'What is it you want?' he asked.
She said, 'Grant that one of these two sons of mine may sit at your right and the other at your left in your kingdom.'
22 'You don't know what you are asking,' Jesus said to them. 'Can you drink the cup I am going to drink?'
'We can,' they answered.
23 Jesus said to them, 'You will indeed drink from my cup, but to sit at my right or left is not for me to grant. These places belong to those for whom they have been prepared by my Father.'
NIV®
Sermon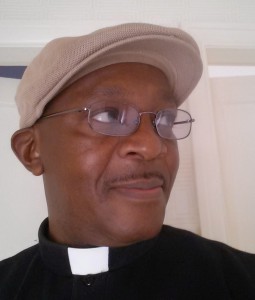 Hymn
For the beauty of the earth,
for the beauty of the skies,
for the love which from our birth
over and around us lie,
Lord of all, to thee we raise
this our sacrifice of praise.
For the beauty of each hour
of the day and of the night,
hill and vale and tree and flower,
sun and moon and stars of light:
Lord of all, to thee we raise
this our sacrifice of praise.
For the joy of human love,
brother, sister, parent, child,
friends on earth, and friends above,
pleasures pure and undefiled.
Lord of all, to thee we raise
this our sacrifice of praise.
For each perfect gift of thine,
to our race so freely given,
graces human and divine,
flowers of earth and buds of heaven:
Lord of all, to thee we raise
this our sacrifice of praise.
For thy church which evermore
lifteth holy hands above,
offering up om every shore
her pure sacrifice of love,
Lord of all, to thee we raise
this our sacrifice of praise.
F.S. Pierpoint (1835–1917)